In spite of pervasive industry articles and research about increasing talent shortages, nagging skills gaps and rampant technological innovations that can quickly render employees' skills obsolete, this age-old question still haunts many executives. Yes, training enables workers to do their jobs better. Yes, training increases worker productivity. But workforce development should be thought of as a long-term strategy and commitment that is critical to current and future competitiveness as well as organizational growth. A one-off training might fix today's problem, but the challenges of running a growing and successful business come unexpectedly, and often in droves. A long-term workforce development strategy should create a culture of learning within an organization and provide a leadership development plan for multiple tiers of employees — from those just entering leadership roles up to senior management. It should also consider employee engagement an important business measurement.
The goal of El Camino College is to be a strategic partner with employers to help create that long-term workforce development plan that addresses crucial issues related to organizational performance, talent retention, employee engagement, skills enhancement and leadership development. In the interview that follows, El Camino College instructor Dr. Barbara Sweet talks about the training programs she designs and delivers to employers and the strategic business issues they address. We hope she inspires readers to put aside the question, "Why should I train my employees?"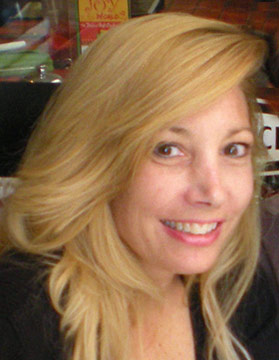 Q: What is your educational background and industry experience?
Dr. Barbara Sweet: I have a doctorate in education with a focus on organizational leadership from Pepperdine University. I'm very honored to serve on their board to further the comprehensive examination process. I received my master's in business administration from University of Redlands. Prior to that I received my degree in economics from Rutgers University.
Q: You also have your own consulting firm, is that correct?
Dr. Sweet: Yes. I'm president and CEO of the Learning Transfer Institute. We work with all levels of employees in developing customized training curriculum and providing in person/online facilitation. Dr. Sweet is a training partner/facilitator with Franklin Covey, DISC, Myers-Briggs, TalentSmart Emotional Intelligence, Drucker Institute, DDI, and SHRM certification training content.
I have a dedicated HR consultancy firm, Synchronized HR that offers expert guidance and trusted HR strategic solutions in the areas of HR/Legal Compliance and Leadership Coaching. We provide HR solutions including HR Audit, Employee Handbook, HR Policies and Procedures Manual, Performance Management System, 360 Feedback Assessment, Employee Satisfaction Survey, Salary Benchmarking, Incentive Program, Rewards/Recognition, Strategic Plan, and Personnel Administration System.
Q: What is your approach to training?
Dr. Sweet: Most of the training I do is delivered in a learning lab scenario, which means it's team-driven and highly engaging. I think it is especially important with training to get participants involved early on in teams and with interactive exercises. When participants discuss their real life work situations in the classes, they are able to work through the challenges and gain insight from the course facilitation as well as other class participants. The training classes encourage meaningful conversations about best practices and strategies that they can immediately apply back at the job.
Q: What is driving the demand for leadership training in the industries with which you work?
Dr. Sweet: The need for leadership development within most organizations logically falls into the following three groups: 1) First-time training for employees who are being cultivated within the organization. These employees have some unique challenges to navigate. For example, how do you go from being a buddy to a boss? 2) Mid-level managers for whom topics include performance management and influence leadership. For these employees, my training session addresses issues such as "how do I manage upward and influence my manager and other departments?" 3) Senior level management, whom I work with on topics related to strategic planning.
Q: Are you seeing requests for training that are related to the disruptions brought about by the pandemic?
Dr. Sweet: Yes, I have had many requests for unique, COVID-related training topics such as managing a remote workforce, stress management, and time and priority management. I also have been doing more coaching on conflict management and team management.
Q: Do you do any kind of formal assessment before you start a training?
Dr. Sweet: Yes. I do pre-training assessments because they provide me with the insights that allow me to customize the training to the client's environment. The obvious yet important things I learn from the assessment are the client's pain points and their challenges that are unique to their business. If I am delivering a leadership training, I need to understand the changes in behavior they want to see in their leaders. Sometimes it is as direct as asking, "Here are some training topics. Do any of these resonate with you?" This gives me a chance to briefly explain what the topics address and what kind of outcomes they can expect based on what I have seen with other companies. After talking about some of the modules, we can discuss how they can be customized to address their specific needs. Then we do a deeper exploration into issues, which helps me direct the customization. I ask supervisors, "What are the skills, knowledge and abilities that you need to see enhanced or improved in your team members?" And they give me feedback at the end of each training, which lets me know as we progress to the next session if I need to do a deeper exploration in one area versus another.
Q: How does the training you provide contribute to employee engagement, and why is that important?
Dr. Sweet: We can understand the importance of employee engagement if we think of it in terms of the three elements of true motivation that are described in Daniel Pink's book "Drive." Those elements are autonomy, mastery and purpose. As human beings, we all want to feel significant on some level. We all want to leave a legacy that is within our control. In the workplace, that centers on our ability to excel at our job. To excel in the workplace, it is crucial for an employee to know that what they do matters. When employees feel they are valued and what they do matters, they are motivated and their level of engagement increases.
Employee engagement is about employees who demonstrate an emotional commitment to the organization and its goals. Employee engagement is about all levels of employees who contribute on behalf of the organization's goals and vision. The question is then, how do we create a workplace that inspires people to feel that way? What happens to a business when most employees are disengaged? Research shows that there is typically higher turnover, more errors, more absenteeism and poor customer service.
The most direct way to make employees feel engaged is by making a commitment and an investment in them through continuous learning and training. Skills training enhances productivity and builds a sense of mastery. Pink would say that when people gain a sense of mastery, they are inclined to set goals for themselves and feel that they have the power to direct their own lives. Organizations that nurture employees in the process toward personal and work-related mastery, autonomy and purpose tend to thrive. Doug Conant, former Campbell Soup CEO, once said, "To win in the marketplace you must first win in the workplace." To win in the workplace, you must have engaged employees. Developing a company culture that cultivates engaged employees has an impact on important business measurements and should be a part of a long-term business strategy.
Q: Why should a business consider El Camino College as a training solution provider?
Dr. Sweet: El Camino College is a leading provider of customized solutions in the Los Angeles area. Eldon Davidson, director, Center for Customized Training, has created a division that is flexible, versatile and responsive to industries' needs. He has assembled an incredible team of subject matter experts in areas including cybersecurity, manufacturing, project management and leadership development. He is also part of a consortium of several community colleges that collaborate to channel and share industry-based curricula, training expertise and other resources. This enables El Camino College to deliver just about any training solution required by regional employers. And most importantly, our clients know that we are always striving to achieve their desired results. They know that if they have challenges related to employee productivity, retention or leadership development, we can address it; we can get the right expertise and the right solution.
For me personally, it is very rewarding when participants say, "I have never experienced a training like this," whether it was delivered via Zoom or in person. I feel very pleased when participants say, "I felt that my needs, concerns, and opinions were addressed". I think that is because I intentionally to make sure they feel they were an important part of the process, that they had a say and an influence regarding the direction of the training and which tools or strategies we used. That they were engaged and motivated to contribute to a successful outcome that met everyone's expectations.
---
For more information about the customized training programs provided by El Camino College, please contact:
Eldon R. Davidson
Director, Center for Customized Training
El Camino College – Business Training Center
13430 Hawthorne Blvd.
Hawthorne, CA 90250
[email protected]