The mission of the Business Training Center at El Camino College is to help local and regional employers meet their strategic goals of staying competitive, increasing productivity, and retaining highly skilled employees. The BTC realizes this mission by collaborating with businesses and government agencies to deliver responsive workplace education and customized training programs that enhance the job skills and organizational commitment of employees.
Eldon Davidson, director, Center for Customized Training at the Business Training Center, states, "There are two pillars that support our mission. One is the cultivation of long-term partnerships with regional employers, which helps us gain a thorough understanding of their most pressing workplace skills requirements. The second is our training instructors, who are industry and subject matter experts. From aerospace manufacturing to cybersecurity and virtual film production, our instructors bring real industry experience into the classroom."
To illustrate the expertise and value that Business Training Center instructors bring to corporate clients, we present the following Q&A interview with instructor Mike Letson.
Q: What is your background and industry experience?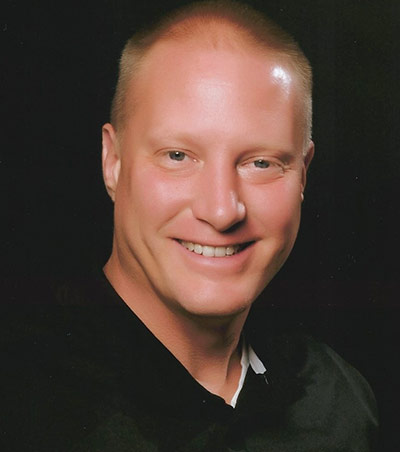 Mike Letson: After completing my degree in biology in 1999 at Daemen College, I joined the military where my duties included demolitions and piloting Chinook helicopters. After my time in the military, I got into manufacturing on the operations side. Then I went into sales, which allowed me to see both the internal and external sides of the business. While working in manufacturing I was involved in continuous improvement and earned my Lean Six Sigma Green Belt and Black Belt. I have three certifications through APICS, which is the global leader in supply chain certification. The APICS certifications cover topics including planning and inventory management, supply chain, logistics, transportation, and distribution. I am also a certified OSHA trainer.
Q: Which classes are you teaching through the Business Training Center?
Letson: I teach Lean Six Sigma, OSHA, supply chain management, sales and negotiation, and project management. All of these subjects are interconnected and complementary. I've also recently started teaching blueprint reading and geometric dimensioning and tolerancing (GD&T).
Q: Because these subject areas are interconnected, do you find that the businesses you work with tend to progress from one of these training topics to others?
Letson: Yes. That often happens because all of the subjects I teach are interrelated, and they reinforce the learning, from one course to another. There is a natural progression that is apparent to our clients, and they often see the value in extending the training for their employees.
Q: What are some of the most in-demand types of training in your geographic area?
Letson: Regardless of the industry, any training that develops and enhances problem-solving skills is in demand. Employers seem to be particularly interested in providing their employees with the tools and methodologies to solve problems. Just as important is process-improvement training, which is critical in manufacturing and is a natural complement to problem-solving training.
Employers also understand that employee engagement is essential to productivity and profitability. In manufacturing it is increasingly difficult to find skilled workers, so keeping employees engaged in their work by investing in training is becoming increasingly important to executives. To be clear, employee engagement is not about happiness or satisfaction, it is about the employee who demonstrates an emotional commitment to the organization and its
goals. It is about employees who are not just working for a paycheck. It is about all levels of employees who work on behalf of the organization's goals and vision. Employers are aware of the perils of disengaged employees. So the most direct way to tell employees that they are valued and keep them engaged is by providing opportunities to improve their skills and knowledge.
Q: Should companies be committed to creating a learning culture within their organization?
Letson: Absolutely. Creating a training climate is important, and that climate is driven by management. The most successful companies I see are characterized by their ability to quickly acquire knowledge that enables them to innovate and meet the challenges of a rapidly changing environment. These organizations are committed to creating and sustaining a climate that encourages and supports continuous employee learning, critical thinking and risk taking with new ideas.
Q: Do you customize or contextualize the training you deliver to the organization's industry and environment?
Letson: Yes. The training customization is one of the most valuable things that El Camino College brings to the employer. We do not deliver a structured, standardized online course to every client. All the courses are customized so that the employees and businesses get the most value out of it. The approach I take in developing a training program is based on the three V's: the voice of the customer, the voice of the business and the voice of the employee. My goal is to incorporate those three perspectives into a program, and by doing so, we provide the best value to the organization.
Q: Do you perform an assessment before the class starts, or is it something that spontaneously happens as you embark on the training?
Letson: That's a great question. I often conduct assessments that include perspectives from the three V's at the very beginning of the training process. This is optimal because once I have that feedback, I know I am on the right path. For example, my initial assessment may start with upper management, but then I start talking to the employees and I hear them say, "Management isn't aware of the problems and obstacles we face." Sometimes upper management has a bias and thinks that they already know the cause of a problem – and, therefore, the solution.
The feedback I get from these initial conversations helps me make adjustments during the course of a training class. Such changes can often be implemented quickly and entail changes to my training plan for a session on a specific topic.
Q: Are there unexpected benefits that arise from training?
Letson: Yes. Many times the participants come from offices or facilities in different regions or states. These colleagues may have never met in person. As a result, bonds develop from the teamwork and idea sharing that takes place, especially among cross-functional teams.
Additionally, the employees feel a sense of appreciation because the company is investing in them. With the training being provided, the company is essentially saying, "We want you to be an increasingly skilled and valued person in our company. We want to see you succeed here." It follows that when they feel valued, they have more confidence at work and their attitude is more positive. Through the training session, they gain shared experiences and knowledge. The participants begin to realize they share common goals and a sense of purpose. In addition to the performance-related expectations based on KPIs, many more benefits related to the training accrue to the organization.
Q: Why should a company consider El Camino College Business Training Center for employee training?
Letson: El Camino College has a wealth of professional and competent trainers who have vast industry experience. As importantly, El Camino's process is flexible and designed to meet a company's needs. Everyone I know here strives to provide exceptional value to the businesses with which they work. Everyone here is intent on understanding what employees need to perform better and to grow their careers. Additionally, El Camino is a leader in providing access to state funding that helps cover the cost of training. They know how to help businesses apply for state funding and how to mitigate the administrative overhead required by the state when utilizing those funds.
---
For more information about the customized training program provided by El Camino College, please contact:
Eldon R. Davidson
Director, Center for Customized Training
El Camino College – Business Training Center
13430 Hawthorne Blvd.
Hawthorne, CA 90250
[email protected]